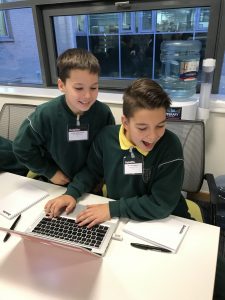 Internet Safety
In recent years technology has become a big part of daily life. Due to parent requests, we have decided to post some links to websites that inform parents and children about internet safety & cyber-bullying!
These are very important issues especially when you consider the amount of time children are spending playing the PlayStation, X-box etc., or using tablets (iPads) and phones.
It is very important that you, as parents, are aware of the content your child is viewing on-line. Also, extra vigilance at home is necessary especially when children are left unsupervised.
Please find below useful links about safety online.